I thought it would be funny/interesting to do style profiles a la
The Sartorialist
with my friends. Let's start with Kevin, simply because we have long agreed to differ on clothing.
Kevin, 22
Job?
Student
Best Sartorial advice from your parents?
just really bad advice
Style Icons?
not really. indie people with fringes. paul banks (except clothing), russell lissack etc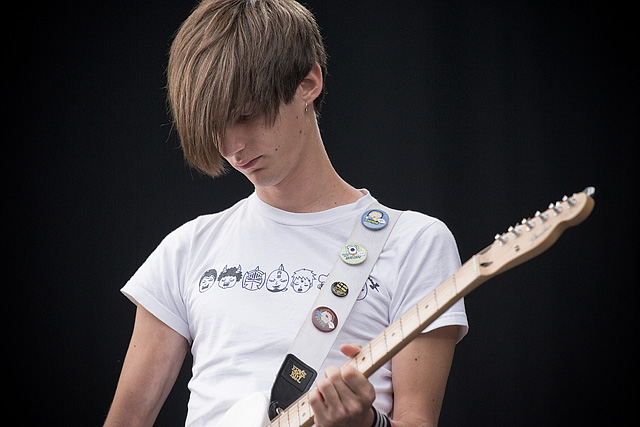 Describe your personal style?
shy inconspicious indie-meshup + incomprehensible personal lapse of taste
I build my daily look around...
whatever clean clothes i can find (in reasonably matching colors)
Personal Style quirks?
all my best-cut t-shirts contain elastan. elastan stinks.
Most cherished item?
light-blue adidas-sweater
I feel best wearing?
cotton.
The first thing I look at in another Sartorialist's outfit ...
Kindchenschema.
Never caught wearing?
shirts, ties, suits in general. yuck.
Dress to impress who?
short girls.
Shine your own shoes?
no way!
Shoetrees?
nay
Favorite stores?
pop boutique (London). h+m (...)
Your next "must have" purchase?
a baritone guitar!?
I skimp when buying ..
.
no!
I splurge on.....
adidas-sweaters
Favorite item of clothing?
self-painted "the stars are projectors" t-shirt
Guilty pleasure?
adidas-sweaters + stinking t-shirts
Cologne, skincare?
Marc O'Polo, Nivea
When I was high school I wore?
jeans with huge band t-shirts and hoodies (lagwagon, nofx), later HUGE army pants (black, no camo) with huge band t-shirts and hoodies
Sports?
Biking